Financial Service – Industries
Financial Service: Putting the focus on the customer
Financial Services is making bold moves, from care delivered on-site towards on-demand, anytime, anywhere care that is continuous and integrated across all channels. DataOlogie is helping healthcare leaders make the shift—with actionable insights, more automation and efficiency, innovative products and services, and modern infrastructure that drives better outcomes at a lower cost.
How we can help in Financial Services
We focus on the future of financial services, effectively working with clients as they reevaluate their strategies in light of the COVID-19 pandemic, while advising on key issues such as the impact of risk and regulation, cyber and financial crime, new technologies and FinTech, and the changing face of the customer.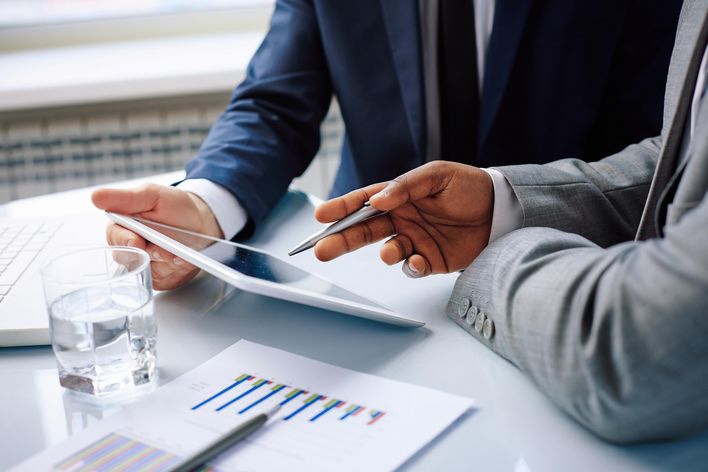 Key trends that are shaping banking and financial services landscape
DIGITAL in all aspects of business – Data and analytics leveraged for better decision making, implementing new age technologies – RPA, AI/ML, platform models, payments, talent, cloud, API/fintech, etc
Pressure on revenue and market share – Inability to deploy capital on account of consumption and investment slump, lesser effectiveness of traditional channels and entry of new age players, digitally enabled customer demanding instant gratification and personalised services
Cost pressure – Increasing Cost to Income ratio, inefficiencies in processes and limited automation/ technology enablement, changes in operating model due to COVID-19
Global captive centers are increasingly focusing on transformation and managed services.
Stringent and evolving regulatory environment – Compliance requirements aligned to global standards e.g. BASEL, IFRS; increase in FDI limit in insurance, bank licences to large corporates and NBFCs
Ballooning risk – Liquidity crunch, NPAs and restructured assets, revival of stressed entities, higher claims in life and general insurance industry, need for higher capital infusion, cyber security, financial crime, etc.
How can DataOlogie in UK help?
We aim to help our clients succeed in areas of business, technology, people, process and risk as follows:-
Digital transformation – Strategy, Design, Build, Implement and Improve with our key tech alliances in areas of Cloud, IOT, RPA, Blockchain, AI/ML, BI & Analytics and digital platforms
Customer and business profitability – Market entry, revenue growth, cost reduction, improve operational efficiency, enhance customer experience, digital operating models
People and change – Behavioural Change and Talent Management, HR Optimisation, Workforce intelligence, Organizational Development, Mergers and acquisitions
Governance Risk and Compliance Solutions – e.g. Board Advisory, Corporate Governance, Agile Internal Audit, Management Audit, enterprise risk management and dynamic risk assessment, third party risk management, SOX, internal financial controls, revenue assurance, regulatory compliance
Integrated suite of offerings to meet specific needs of FS clients
Deep experience of working with international teams (50+ countries)
We work with contemporary, among best-in-class technology/tools/ strategic alliances
Well conversant with regulatory landscape
Marquee credentials thought leaders and dedicated industry experts.